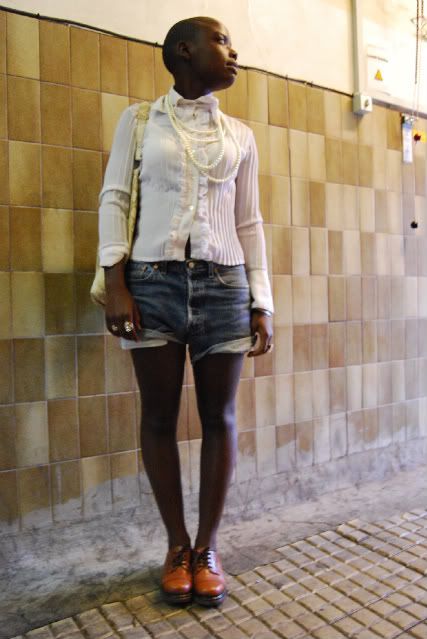 Etter innlegg om Prince (igår) så ble jeg inspirert til ha på meg en detaljrik skjorte. Skulle kanskje ønske at den var mer teksturrikt og at den bestod av mange lag... (akkurat som Prince!)Men hey, en dag vil jeg finne drømme skjorta mi!
Det begynte selvfølgelig å regne, været er helt uberegnelig om dagen.
Så vi endte opp i bakhage, og ventet til regnet roet seg ned. Dette ga oss muligheten til å ta masse bilder! Mojjo
After having a post about Prince I got inspired to wear something detailed like this shirt. Although I must say that I wish that it had more of that "layers on layers thing", more texture. Some day, some way I will find THE shirt that I will totally fall inlove with!
It started raining cats and dogs.
So we ended up trapped in a back yard, waiting for the rain to calm down. That gave gave us plenty of time to take pictures! Fun fun
Shirt/Skjorta- Second-Hand
Peace:)